The Man Behind the Mesh: A Portrait of Montreal's Twiggy Saint Skookum
Plateau: Montreal QC
by Tracey Waddleton
---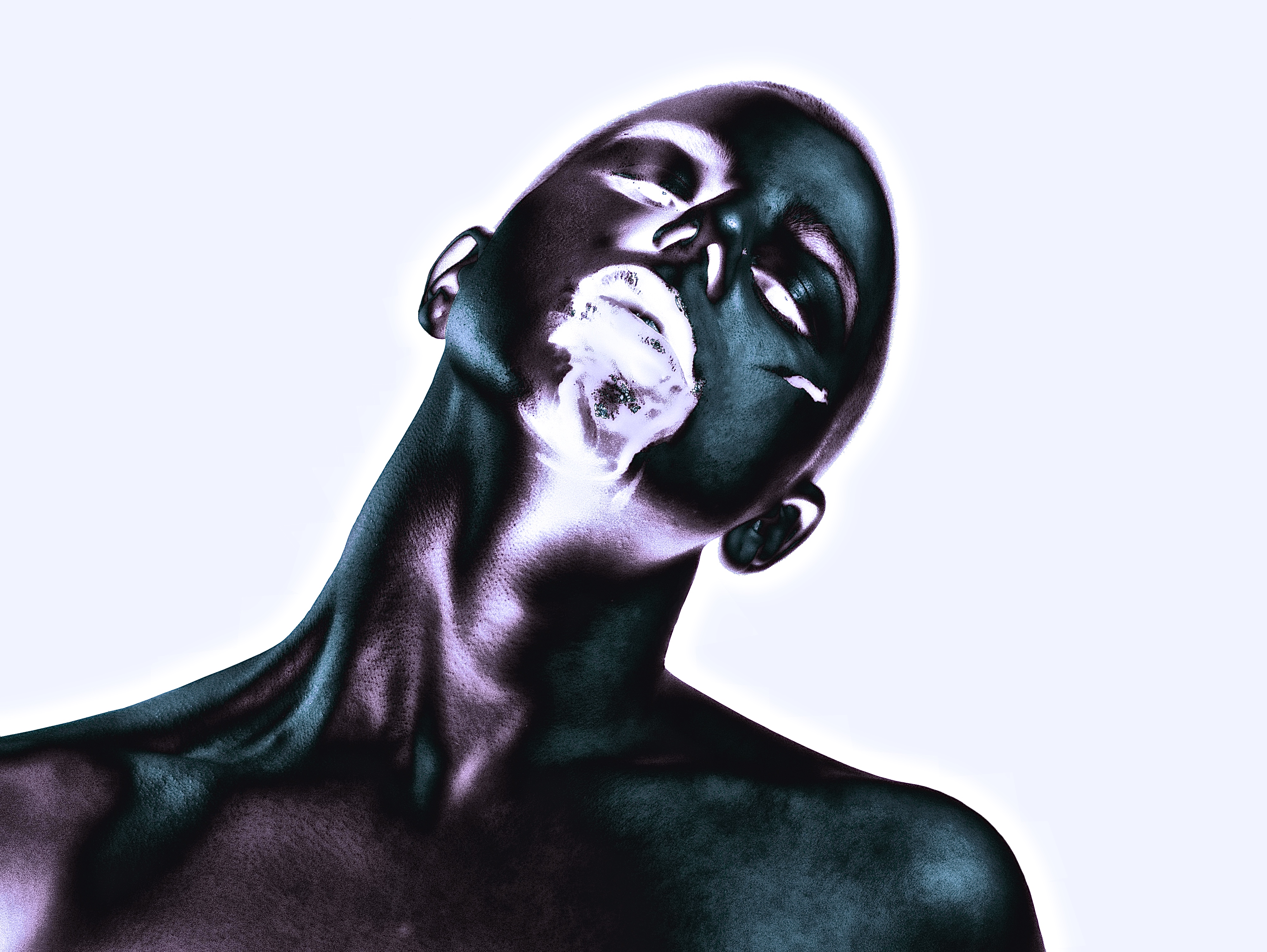 "He Shines": Photo Courtesy of the Artist
---
On a snowy February evening on St. Laurent, the artist known as Twiggy Saint Skookum is photographing guests at his first gallery opening, and the lineup is growing. He extends a hand to help an older woman climb onto the windowsill, where he has set up his studio for the evening. He takes her picture, and then her email, promising to send her a copy of their moment together. For Twiggy, photography is all about collaboration.
---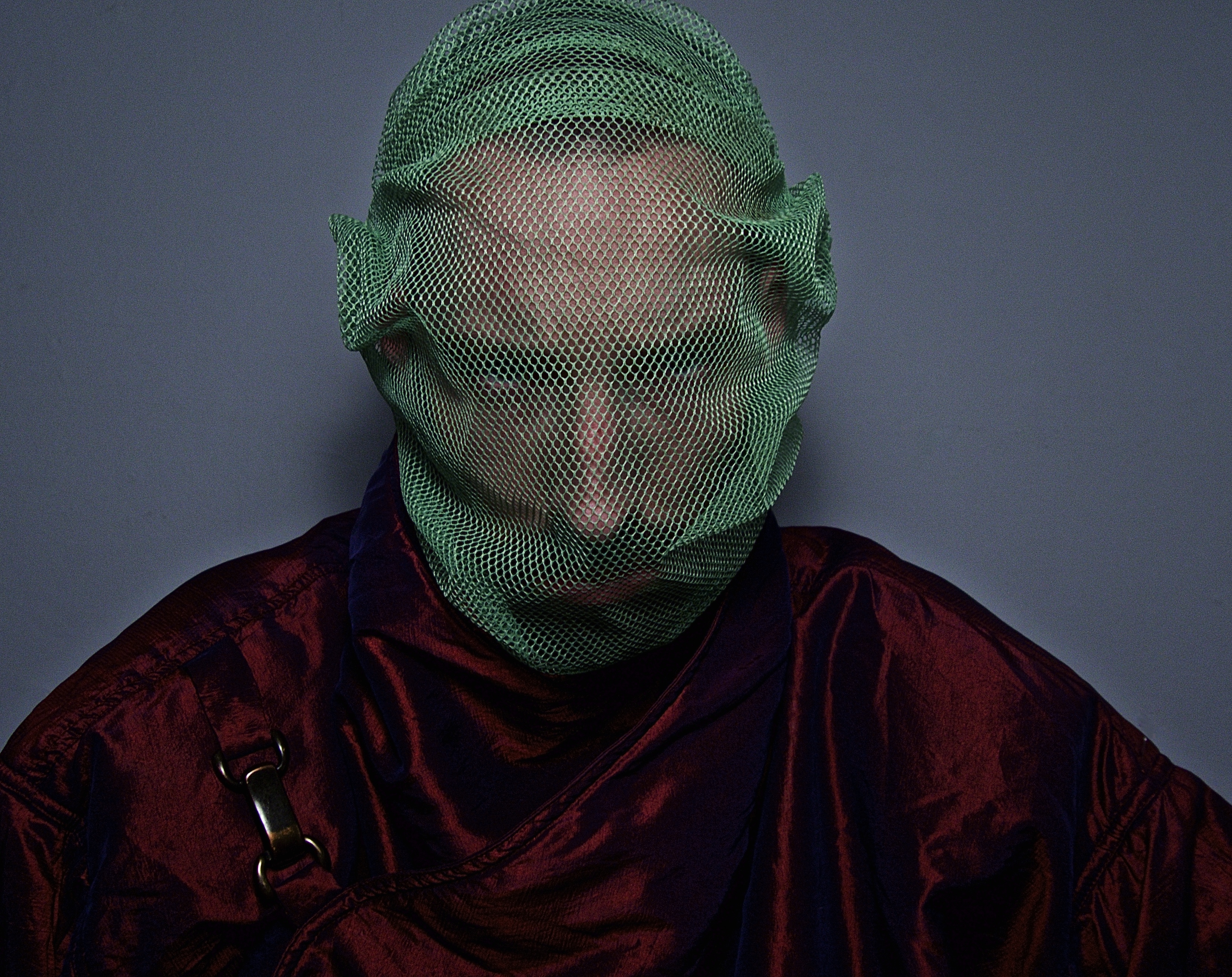 "Man Behind Mesh": Photo Courtesy of the Artist
---
But the bottleneck in the gallery is not just the result of this interactive project. Several of Twiggy's pieces are framed and hanging on the wall to his right, and have captured the attention of the crowd. Iconic in composition, the pieces are striking, hypnotic. There's the element of suffocation, of being hidden, and then the opposite--the freedom to explore yourself, even when it's uncomfortable for others.
A guest steps up and requests to purchase Man Behind Mesh, and a blue dot is tacked to the white label card. Twiggy takes a moment to celebrate, then resumes his portraits. For him, it's just the beginning.
---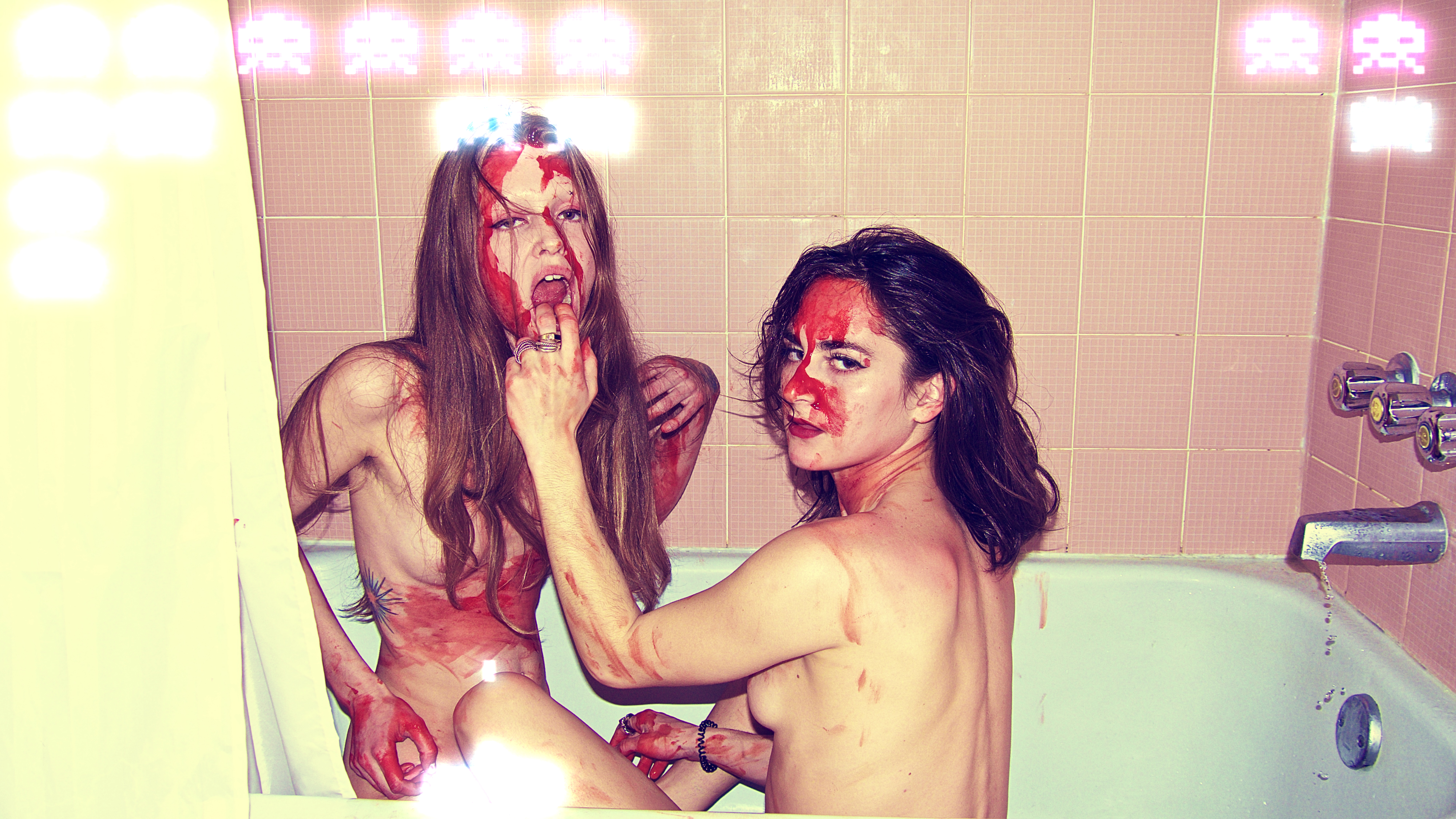 "Play Time": Photo Courtesy of the Artist
---
Based out of Montreal's art-rich Plateau Mont Royal neighbourhood, emerging multimedia artist Twiggy Saint Skookum is steadily building a reputation as an evocative pop art photographer.
An artist who flirts with ideas of gender, body, and sensuality, Twiggy's work is fresh, surreal, and unapologetic. Largely inspired by the horror films that drew his interest at an early age, his subjects are often captured against empty or surreal space, encased in plastic, or basking in blood.
It's work that speaks to how we see ourselves, express ourselves, and explore ourselves in the face of social censorship.
---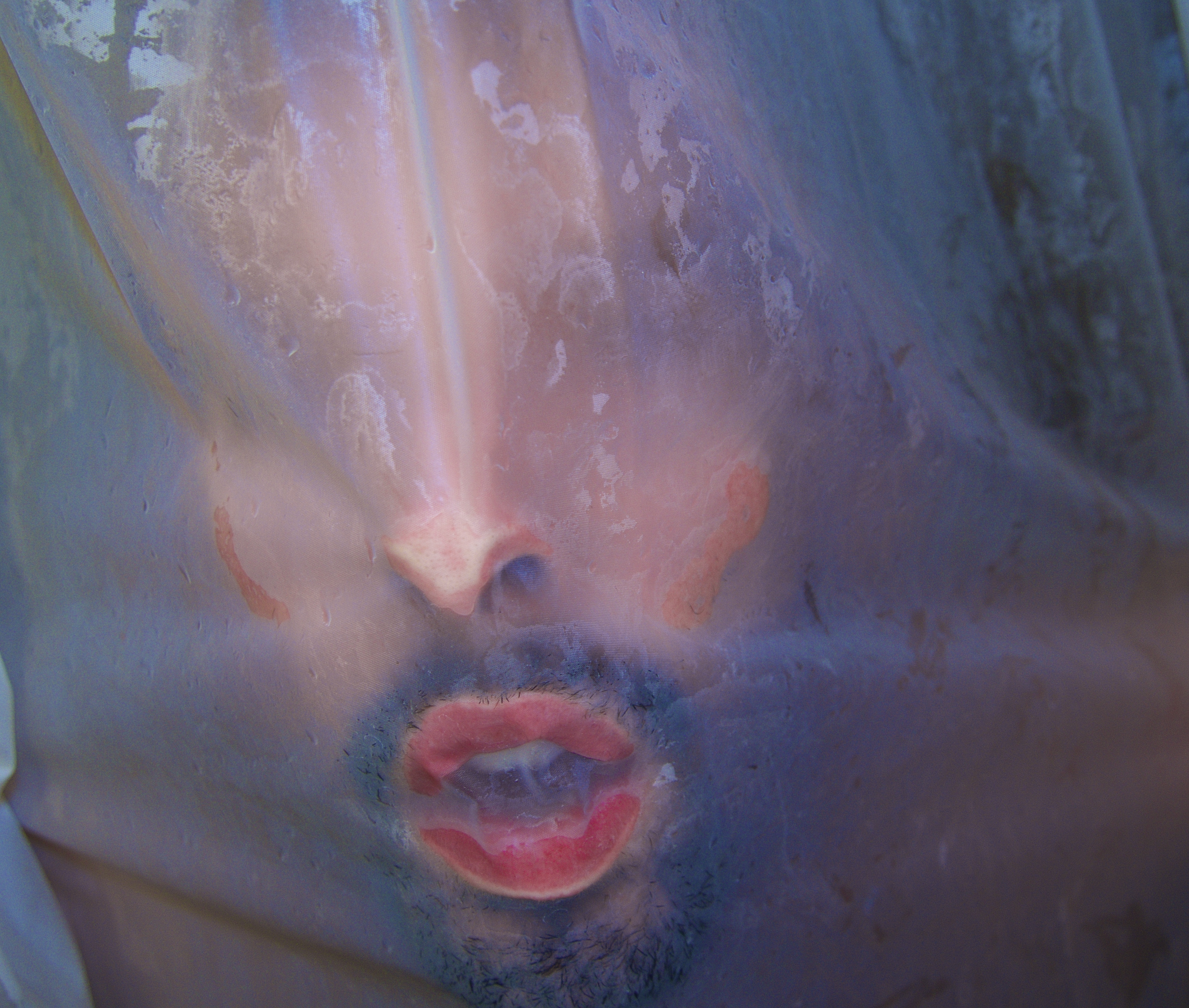 "Genesis": Photo Courtesy of the Artist
---
Toronto-born and self-proclaimed to be naturally drawn to "all things dark," Twiggy enrolled in acting and film classes in high school, and went on to pursue a degree in Film Production at the Toronto Film School. Post-graduation, he lent his talents to indie shoots and music videos, and taught himself the fine points of music production. But since discovering his talent for photography a few years back, Twiggy's artistic focus has largely shifted to the still shot.
Since that time, Twiggy has built an impressive portfolio shooting in apartments, alleyways and local parks, but these days, in his studio on the edge of The Gay Village, Twiggy has more space to play. Included in his vision for increased collaboration is finding diverse models to partake in a project using his grandfather's old vacation slides.
---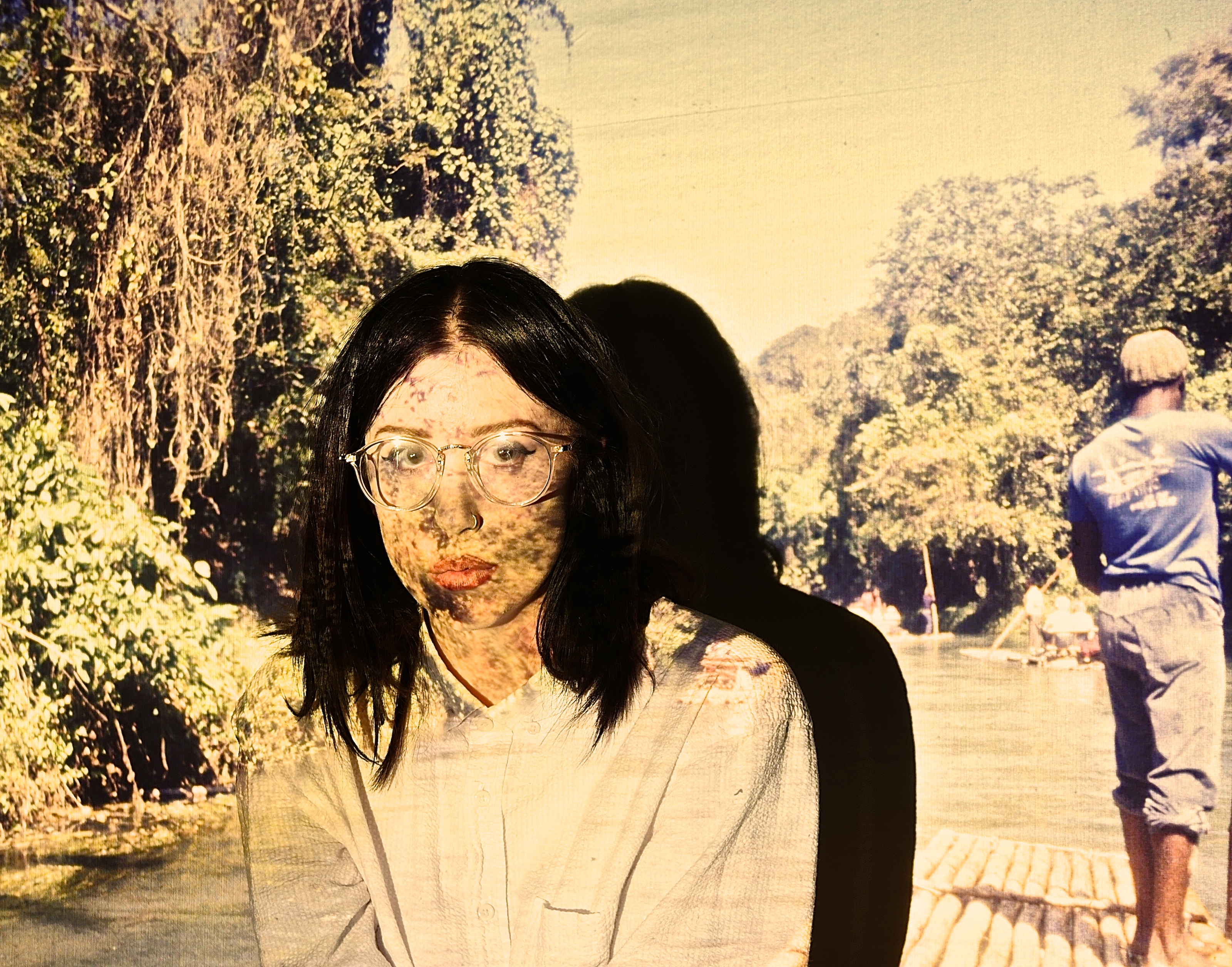 "Jack Jamieson IV": Photo Courtesy of the Artist
---
Following his grandparents' recent move to a retirement home, Twiggy rescued their vintage Rollei projector, and a box of slides spanning their post-retirement travels from the '70s to the mid-1990s. Inspired by the retro beauty of his grandfather's photos, Twiggy began to incorporate the images into his own work.
Here, Twiggy's models are carefully dressed or undressed to sink into the vintage travel images, which are projected onto them with the Rollei. The result is ethereal portraits of present-day fashion figures superimposed over palm-tree laden landscapes, stalactite-filled caves, and historic buildings.
Against the soft '70s, '80s, and '90s projection, the modern subjects, clearly captured on Twiggy's more recently acquired Panasonic Luminex GH4, are all eyes and sharp features, attached to the past through use of shadow, and span of era.
It's Montreal pop art at it's finest, with a sheen of family history.
---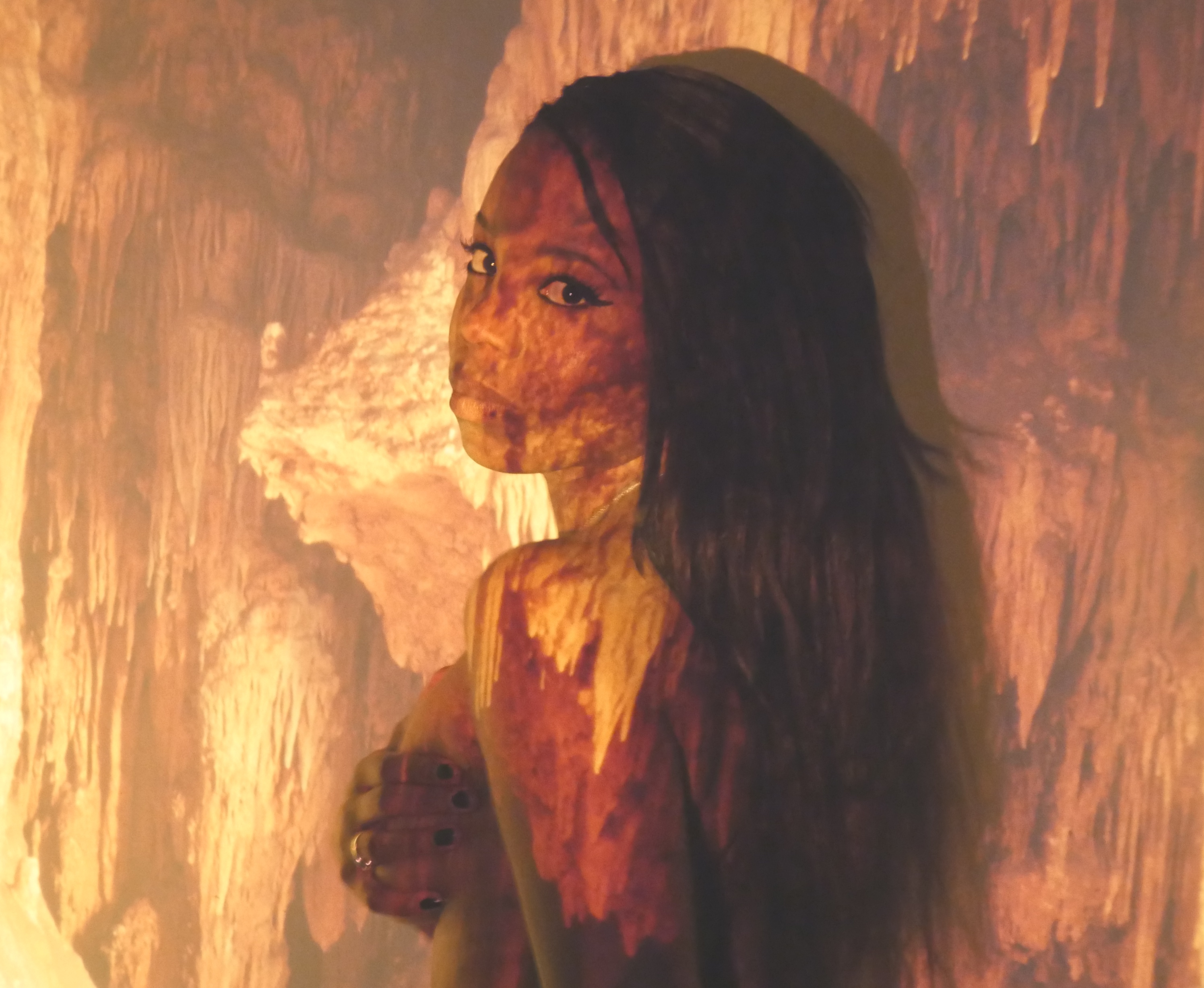 "Jack Jamieson V": Photo Courtesy of the Artist
---
Though it was pure esthetic that inspired Twiggy to incorporate his grandfather's slides into his own artistic work, the project has evolved into an exploration of family history, repurposed art, and intergenerational collaboration. And there is, Twiggy admits, a strong element of nostalgia.
"Like, someone who has taken care of me and loved me my whole life and made me feel special, I get to use something that they thought was beautiful and neat, and I get to experience it and build off it as well, and that's pretty cool to me."
---
Twiggy Saint Skookum's work will be showing as part of a visual arts exhibition taking place from March 28th to April 15th at Écomusée du fier monde, 2050 Amherst Street, Montreal, QC.
Want to know more about this up-and-coming Montreal artist? Twiggy Saint Skookum is on Instagram @twiggy.ss, or you can check out his website at www.twiggyss.com.
---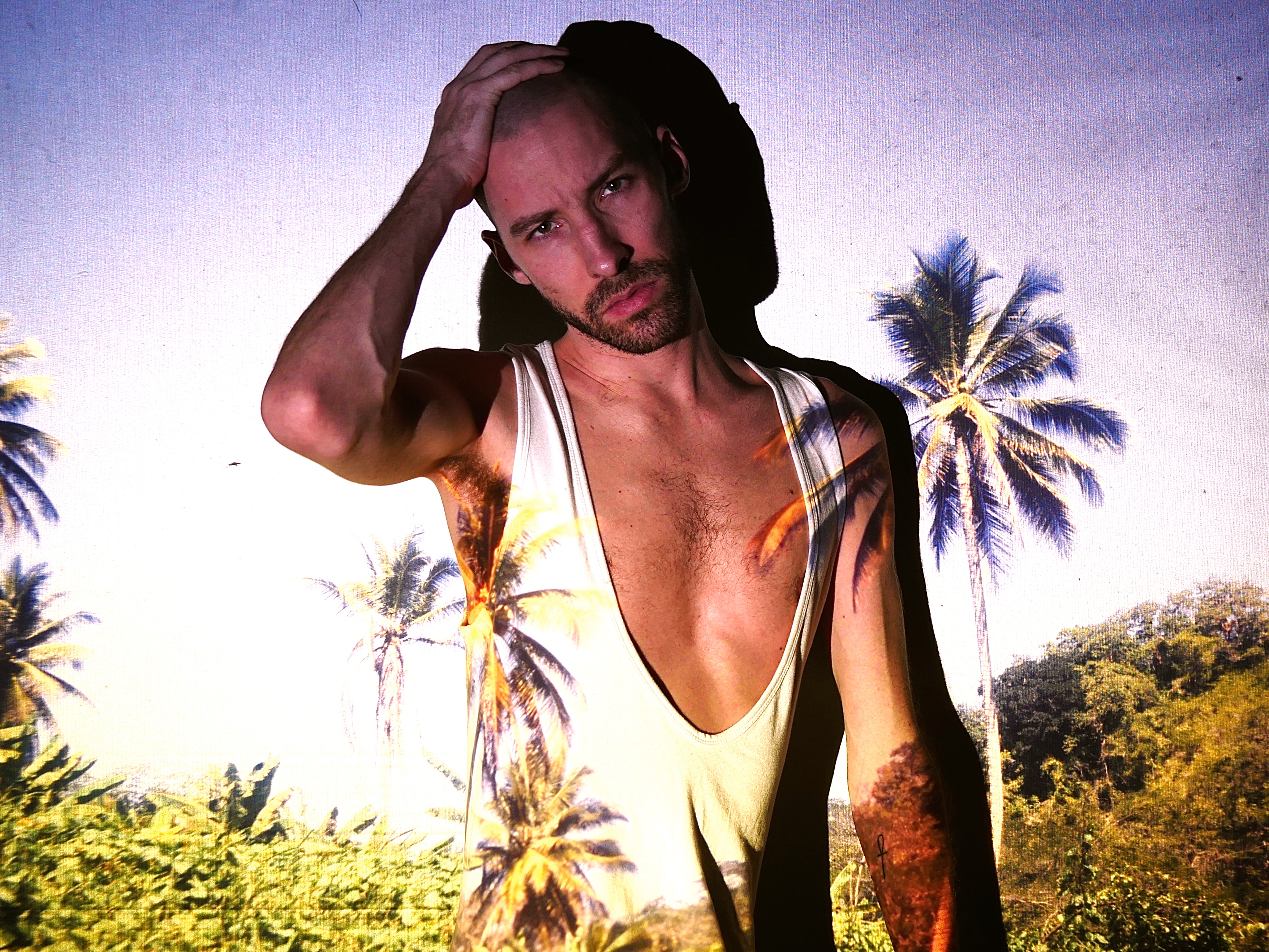 Photo Courtesy of the Artist
---
¶

© CUSS Journal